Posted by
copwatch
| Mon, 11/12/2012 - 11:11pm
story
November 8, 2012  by Solitary Watch Guest Author Lance Tapley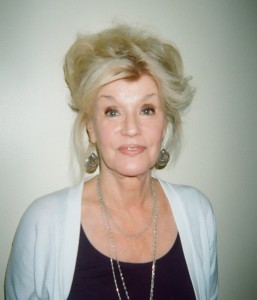 In 1986 Ojore Lutalo, a black revolutionary in the Trenton State Prison — now the New Jersey State Prison — wrote to Bonnie Kerness's American Friends Service Committee (AFSC) office in Newark. His letter described the extreme isolation and other brutalities in the prison's Management Control Unit, which he called a "prison within a prison."
"I could not believe what he was telling me" about the MCU, she says. She reacted by becoming "this lunatic white lady" calling New Jersey corrections officials about Lutalo.
Kerness immediately went to work trying to stop MCU guards from harassing prisoners by waking them at 1 a.m. to make them strip in front of snarling dogs leaping for their genitals — to arbitrarily have them switch cells. She got this practice stopped.
Lutalo's letter also began to open her eyes to the torture of solitary confinement, which in the mid-1980s was just starting to spread across the country as a mass penological practice. Coordinator of the AFSC's national Prison Watch Project, Kerness had worked on prison issues since the mid-1970s. Now she became an anti-solitary-confinement activist. In 2012, she has been one longer and more consistently than, possibly, anyone else.